---
The Pavilion of Glass PASK Klatovy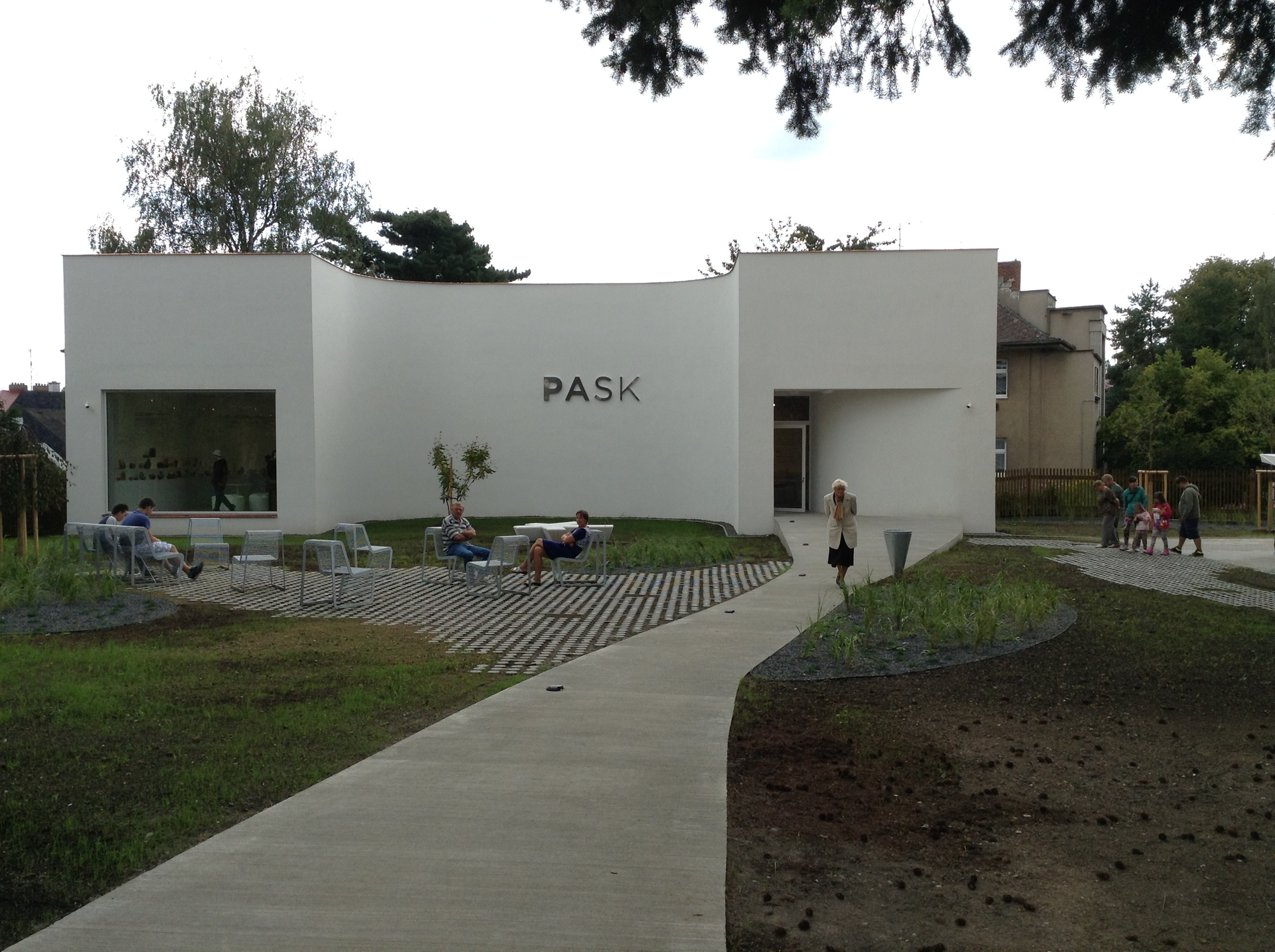 The Pavilion of Glass PASK is situated in the garden of the dr. Hostaš Museum of National History. It was built in the 1960s. Originally it contained an exhibition of Klatovy´s carnations and now it houses the jewels of both antique and contemporary glass art.
Apart from exhibitions of Klatovy´s carnations, the pavilion has also hosted exhibitions of amateur artists. In the 1980s, the pavilion underwent reconstruction and immediately served as the museum´s depository. Together with the muzeum it became the property of the newly-developed Pilsen region. In 2012, the City of Klatovy managed to reclaim the pavilion, thereby making its revitalization possible. The pavilion was completed and opened in 2014. The Pavilion of Glass PASK has received a number of awards, for example National Architecture Award 2015, Building of the Year of the Pilsen region or regional awards. The pavilion was voted the most popular tourist destination in the KOMPAS contest.
Opening hours
April to October: daily 9-17 hod.
November to March: daily 11-16:30 hod.
Contact
address: Hostašova 917, 339 01 Klatovy
tel.: +420 376 333 042
e-mail: recepce@pask-klatovy.cz
www.pask-klatovy.cz
---